Zuri
(2021)
The raw beauty
Size: 42 x2 7 | h: 40 cm
Material: onyx resin, bronze
Optional base: brass
Price:
Onyx resin: € 2.985
Bronze: € 4.850
Base: € 350
Limited edition: 11
VAT excluded
Zuri means beauty in Swahili, a language spoken by many in East Africa.
In this work, the female universe is explored through the scope of raw beauty.
Zuri is a depiction of globalized yet ancestral women, constructed by a fusion of races and cultures. According to Claudia Godoy, such synergy embedded in one's mixed identity provides a clear manifestation of absolute beauty.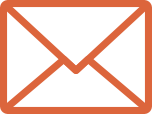 To purchase, contact the artist by e-mail.
Artwork process