Jeanne Modi
(2019)
Expressionism
Inspiration: Amedeo Modigliani painting
Size: 36 x 28 cm | h 56 cm
Material: bronze or onyxesin
Base disponibile: black marble
Price:
Onyx resin: € 3.850
Bronze: € 4.850
Limited edition: 11
VAT excluded
One of the passions of the artist is to use sculpture to free the painting, to make it 3D. This work is a stylised creative view of Modigliani's work.
In this work of art Claudia has managed to satisfy the curiosity as to what this woman would look like outside a painting. A real tribute to Modigliani, who is a great source of inspiration.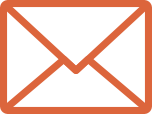 To purchase, contact the artist by e-mail.
Artwork process