Marta
(2020)
Size: 28 x 25 cm | h 32 cm | base: 17 x 14 cm
Material: bronze or onyxresin
Base disponibile: white or black marble
Glasses: green, blue, red or white
Price:
Onyx resin: € 2.850
Bronze: € 3.850
Limited edition: 11
VAT excluded
Marta is part of the collection three friends – Berenice, Marta and Sara.
A modern and irreverent piece, Marta is the most audacious of all three, representing the modern woman who lives in a big city.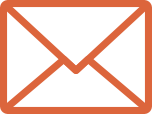 To purchase, contact the artist by e-mail.
Artwork process