Berenice
(2020)
Size: 28 x 30 cm | h 28 cm
Material: oxyresin on marble also available in bronze
Base disponibile: marble
Price:
Onyx resin: € 2.850
Bronze: € 3.850
Limited edition: 11
VAT excluded
Berenice is part of the collection three friends - Berenice, Marta and Sara.
Berenice is a modern and stylised work of art that carries the vision of the artist well. It depicts an independent and cosmopolitan woman, with strength and intelligence in her modernity.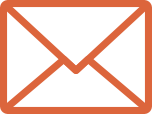 To purchase, contact the artist by e-mail.
Artwork process